This is the conclusion to Monday's epic Breaking Bad-themed post, Social Business Lessons From Walter White, Pt. 1.
So far, Walter's granted us wisdom on creating products and services worth talking about, telling your story in a professional manner, and taking a stand to truly own your brand the way you want, but there are a few more things he wanted to tell us:
4) Don't Be Afraid of Change - If there's anything that Walter White knows more about than anyone, it's change. Starting as a reserved, underpaid high school chemistry teacher and within a year making millions as a cancer-ridden, international crime lord and drug pusher is probably one of the biggest transitions any one person could make. Whether or not it is paying off for him is up for you to decide, but the lesson here is that change should be approached head on and with confidence.
Walter never had a choice when it came to his cancer, and making the transition from Mr. Chip to Scarface has surely been a bumpy ride, but he's handled it head on. Jumping into a Social Business transition will definitely bring about some changes that might seem hard to swallow at first, but growing pains are normal. Walter would want you to hang in there and see this thing that you believe in through to the end; and you don't want to make Walter White angry.
5) Be Picky About Your Partners - Most people would have been weary of partners like Tuco Salamanca and Gustavo Fring, but Walter White learned those lessons the hard way. Actually, there's a lot of people who would question his choice of Jesse Pinkman as well, but Walter White knows maleable human beings when he sees them.
You want your partners to work for you and with you rather than against you, especially in Social Business. The C-Suite advocates that you choose and the Social CRM platforms that you buy must be carefully researched, tested and applied in small doses to make sure they can be trusted. If you aren't carefully evaluating the people and processes you'll be surrounding your Social Business with, they may just be running a chicken stand off to the side and looking for ways to kill you. Maybe.
6) Build Your Reputation - Walter White built up his reputation through his alter-(super)ego Heisenberg to the point where this is his power: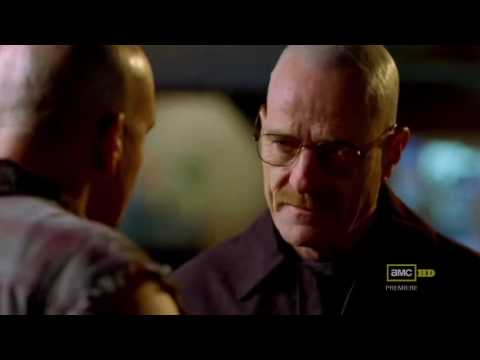 That's pretty impressive. Make sure that you own your brand and you know what you're portraying to your customers, so when you're confronted on your brand standards and how you handle something online, you'll have all the power of the persona you created backing you up.
For Walter White, that brand is Heinsenberg and it instills fear. For you, it might be as simple as being able to say that a problem is being handled and your customers believing you (i.e. LL Bean).
—
So there you have it, 6 amazing tips from Walter White to take into consideration as you make the transition to a Social Business.
Are there any tips that you feel were left out? What would you add to the list?
Thoughts?
| | |
| --- | --- |
| Get our latest posts straight to your inbox! | |
Incoming search terms:
breaking bad laboratory
meth lab professional