Disclaimer: I'm about to tell you something you already know, but may not be using.
In 2006, a new player in the world of corporate trust emerged. That player, as referred to by Edelman, is known as a "Person Like Me".
You may have noticed the trend in commercials (a lack of celebrity spokespeople and the rise of "just people on the street" ads) or maybe you're on the marketing or business operations side of things and have followed the Edelman Trust Barometer findings each year.
Whatever the reason, I'm probably not telling you something you didn't already know.
The rapid increase of social networks merging with the increase in easily accessible Internet connectivity, increased people's personal feelings of importance (psychology I won't get into quite yet on this blog), therefore increasing their retaliation from being "sold to" by corporations and wanting that "real person" feel when they make a decision.
Although constantly fluctuating on the scale, a "Person Like Me" has held a steady trust percentage above 45% since it's initial climb in 2006. While there have been a rise in trust on industry experts, most of those experts are simply rising from the pool of "People Like Me".
Creating a "Company Like Me"
We'll get into a plethora of strategies and tools needed for a successful Social CRM, but they all boil down to one thing, creating a "Company Like Me" to present to those people you're hoping to create experiences for.
So, how can you create those experiences? Your company is a company and you can't very well pretend to be a person, you'll come off like a bunch of gophers in a human suit trying to get into a country club.
The first thing you have to do if shift your mindset from an "us and them" mindset to a "we" mindset. What can you create together with your customers so that you both benefit and learn together? The gaming industry is great at this, let me give you a few examples:
Doom Boom – I'm sure many of you played or at least heard about the game Doom, but did you know that it was created with the specific purpose for gamers to modify the gameplay? Coming off the success of Wolfenstein, John Carmack (the creator of that game and Doom) learned that people had uncovered the source code for the game and modified it for their own personal experiences. When releasing Doom, Carmack purposefully and openly released the source code alongside it, prompting people to modify the game and create unique experiences. Many of those experiences (like Star Wars Doom, seen below) have become even more popular than the original game.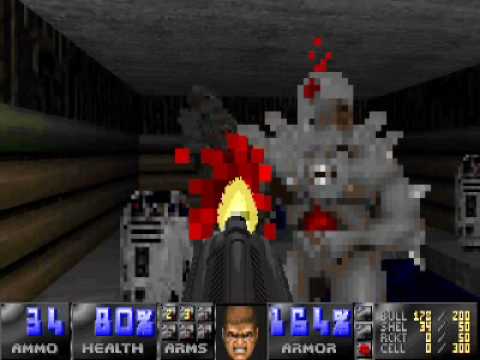 P.S. Doom was played by a reported 10 million people in it's first year of release. Not too shabby.
Kinecting the World – Sony has always had a reputation of loving their customers and working together to create great experiences. This fact was never truer than when they released the Xbox Kinect a few years back. The Kinect was one of the most anticipated and revolutionary gaming additions in years, so you would assume they would want the secrets and technology locked up tight. Not so. They released the technology and even encouraged people to hack in and attempt to make it better, which many did. The list of Kinect hacks is impressive to say the least, including things like using the Kinect as a helicopter radar, helping blind people walk as if by sonar, digital lightsabers, and one of my personal favorites, recreating the controls from Minority Report (below).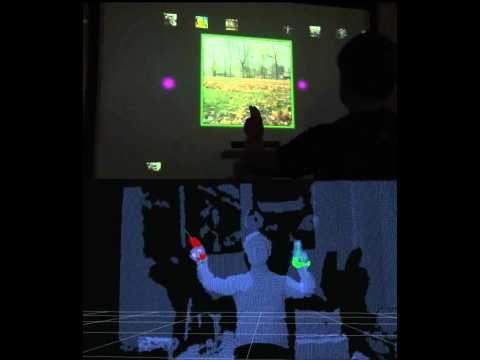 Get Into The Game
It's true that you're company or brand may not exist within the gaming world like the examples above, but you too work with your customers to create experiences that will live on for both of you. That's how you create a "Company Like Me" and interact with your customers: you interact with your customers.
But you have to have the right mindset, or this whole idea of collaboration and Social CRM won't work.
It's not a technology. It's not a fad. It's not a simple list of rules to follow.
It's getting into the business of your customers and creating experiences to match.
Are you game?
| | |
| --- | --- |
| Get our latest posts straight to your inbox! | |